This December marks a significant milestone for RED BEAR: our tenth anniversary.
To celebrate a decade of transforming individuals into world-class negotiators, we're looking back at some of our awards and accomplishments while highlighting the great work the team has done for our clients and the industry as a whole.
So, get ready; we're about to embark on a journey through the world of RED BEAR.
Stay tuned for our last reason to celebrate our 10-year anniversary — you won't want to miss the big announcement!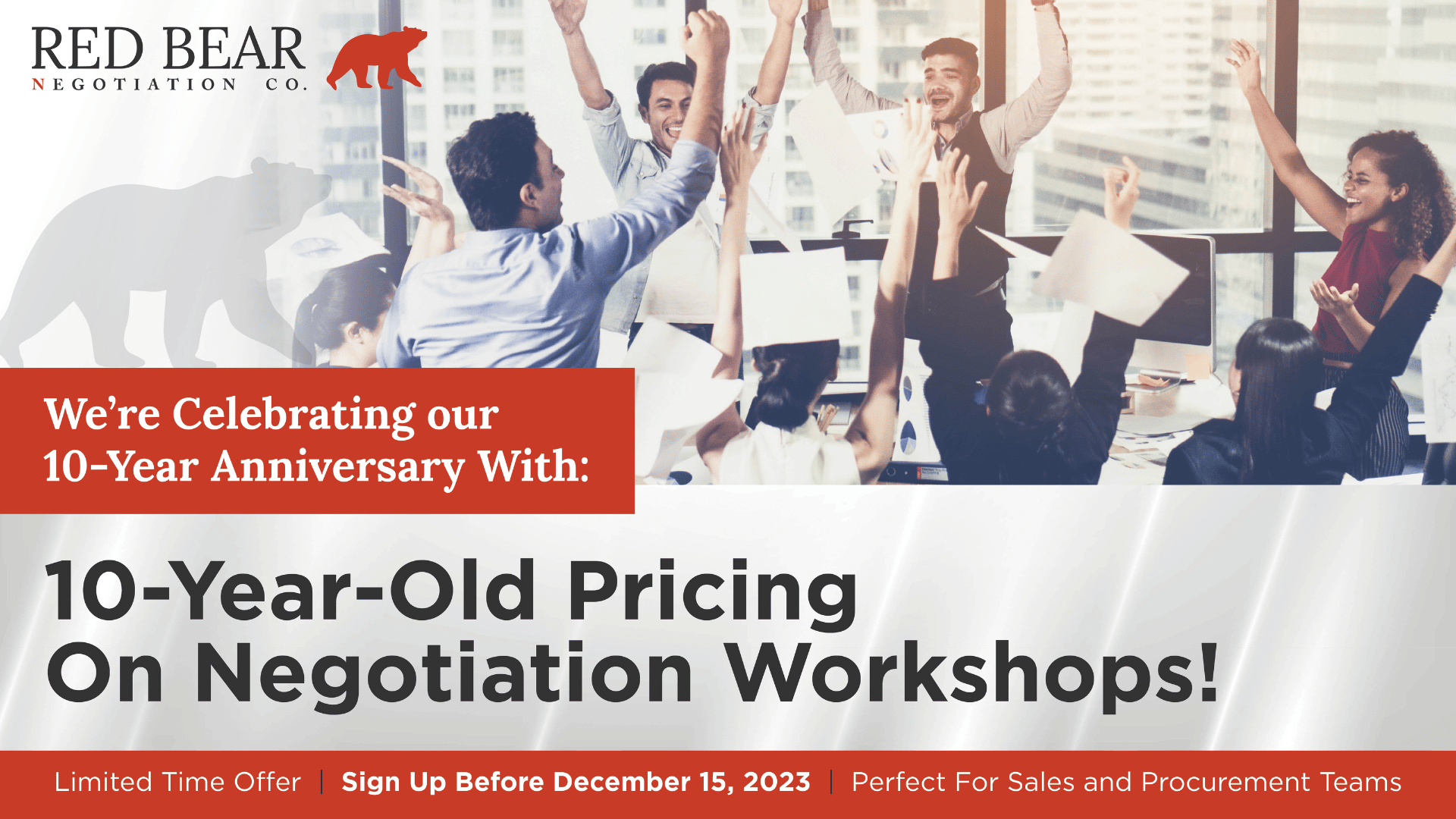 1. Growth in Action: RED BEAR Expands to Answer Rising Calls
After an explosive year, we're expanding and hiring to meet the growing demand for our negotiation training. We're proud to welcome industry leaders and experts Eric Imrie, Vince Schuessler, Peri Pomposello, and Rob Cox to the RED BEAR family.
Each new member brings in their own unique strengths to the team.
Reflecting on an impressive 2022, we've seen a 60% boost in revenue and an 82% surge in new clients. It's clear; we're not just part of the negotiation training industry; we're leading it.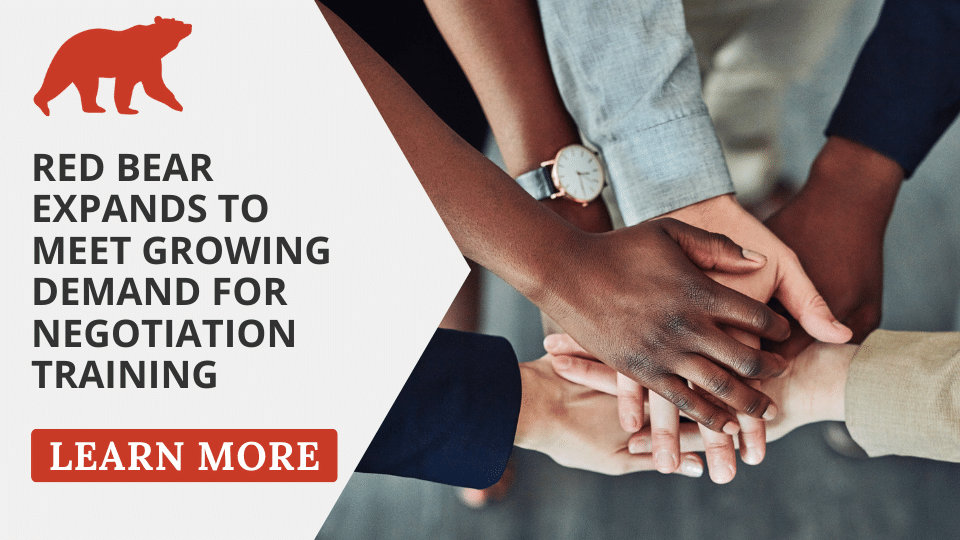 2. Winning Gold: Snagging the 2023 Top Supply Chain Projects Award
It's not just the RED BEAR team talking about our growth and success. Our proprietary procurement negotiation training, Negotiating with Suppliers (NWS), which is designed to equip procurement teams with the tools and knowledge they need to succeed, was recognized by Supply & Demand Chain Executive for its impact on the industry.
Supply & Demand Chain Executive has acknowledged RED BEAR with the 2023 Top Supply Chain Projects award, celebrating our tangible ROI for clients and RED BEAR's superior customer service.
"Procurement teams are the key to building a strong supply chain during challenging economic environments. RED BEAR's procurement negotiation methodology is the new playbook for how procurement professionals can provide value to their organizations, providing the skills, tools, and behaviors buyers need to craft profitable, value-based agreements with suppliers that guarantee the reliability of supply," - Rob Cox, RED BEAR Negotiation Chief Marketing Officer.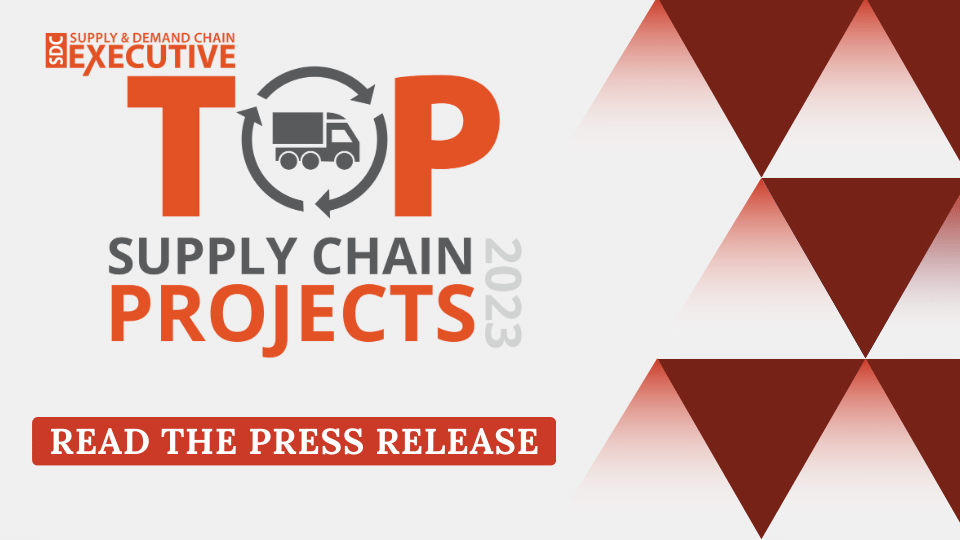 3. Recognition Alert! RED BEAR Crowned as a 2023 Top Sales Training Company
Adding another impressive award to our growing list of accolades, RED BEAR snags the 2023 Top Sales Training Company Award from Selling Power!
"RED BEAR Negotiation was selected as a Selling Power 2023 Top Sales Training Company due to the strength and depth of its sales training offerings, demonstrable ROI, and robust client testimonials," said Gerhard Gschwandtner, Selling Power publisher and founder.
"We're pleased to recognize RED BEAR's exemplary training offering so our readers can discover new methods to improve sales performance and increase sales."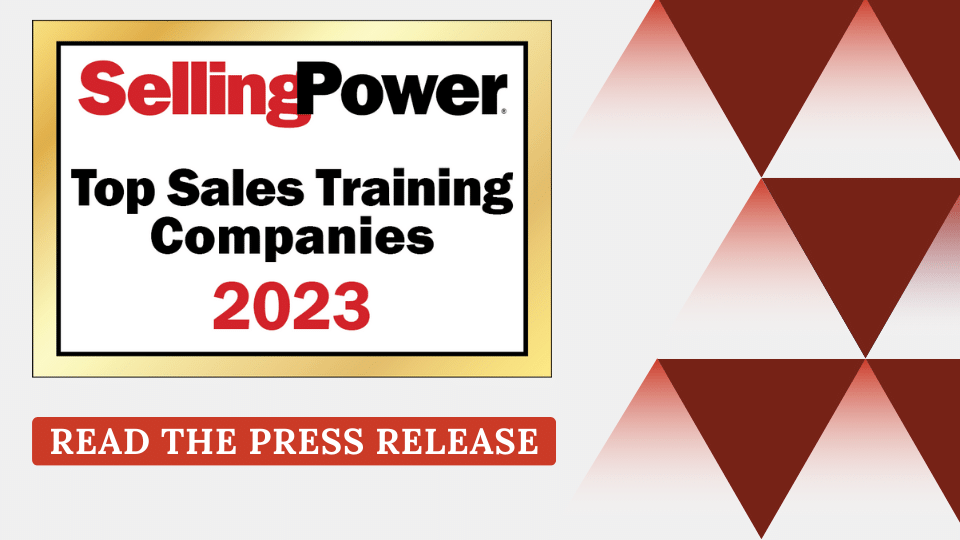 4. From Our Minds to Elite Pages — Catch Our Insights in Leading Sales Magazines
RED BEAR isn't just a negotiation training company; we're also thought leaders in the sales, procurement, and negotiation industries.
We're committed to our client's growth and to everyone who works in sales and procurement. Our team has published several articles in the last year across leading industry publications.
We're thrilled to spotlight the publication of "7 Sales Negotiation Methods for More Profitable Deals," authored by Vince Schuessler! This piece, published in Sales & Marketing Management, dives into expert insights and strategies tailored for these uncertain economic times, ensuring sales teams can navigate challenges with finesse and expertise.
This is just one of many RED BEAR articles out in the wild.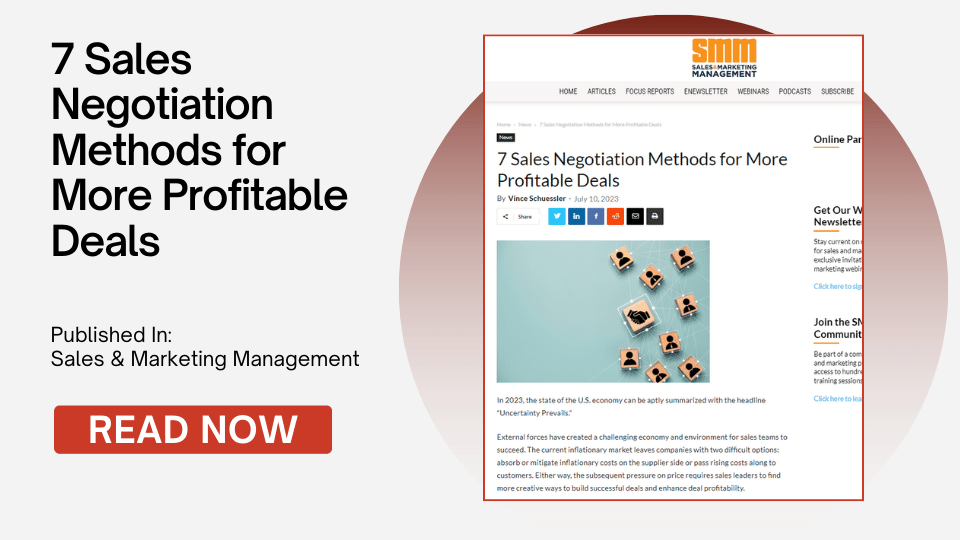 5. Crafting the Future — Our Strategy to Guide Procurement Pros through 2023
Helping procurement professionals navigate the waters of 2023 with ease is just part of what we do. Even if you're not yet an official RED BEAR client, you can still enjoy our advice and guidance.
In Mike Slomke's recent article in Global Trade Magazine, we tackle the troublesome issue of inflation for procurement teams. Mike's advice is actionable and simple:
Strong supplier relationships are GOLD. It's more than just costs – it's about resilience and mutual trust!
Procurement isn't just about cutting costs. It's about building VALUE. Remember, all value delivered is either negotiated or left to chance.
A world-class

negotiation process

is a non-negotiable. It's time to equip teams with the tools and training they need for success.
This is just a taste of what's in our procurement negotiation courses and another reason why RED BEAR is leading the negotiation training pack.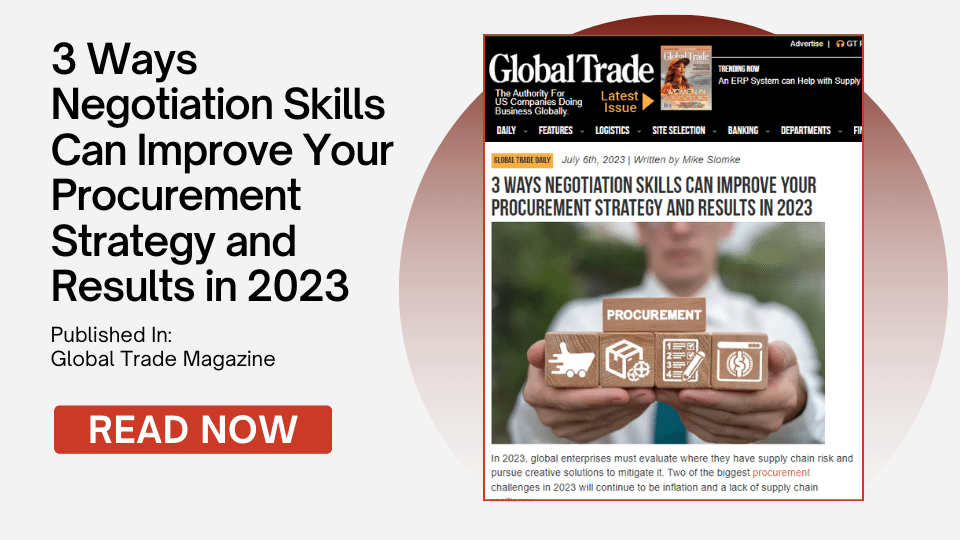 6. Leading the Next Negotiation Wave with Breakthrough AI-Powered Negotiation Strategies
While artificial intelligence, machine learning, and other related technologies are taking the world by storm, here at RED BEAR, we know that the fundamentals of negotiation will stay strong.
AI's growing influence in the job market raises concerns about potential job losses, especially in white-collar fields, but it also promises to create a plethora of new roles. While AI can aid the negotiation process with data-driven insights, the intricacies of human interaction, emotions, and intuition remain irreplaceable. Skilled negotiators who effectively integrate AI while retaining essential human elements will thrive in this evolving landscape.
We're committed to helping our clients navigate the challenges of today and the opportunities of tomorrow — another reason to celebrate 10 years of RED BEAR.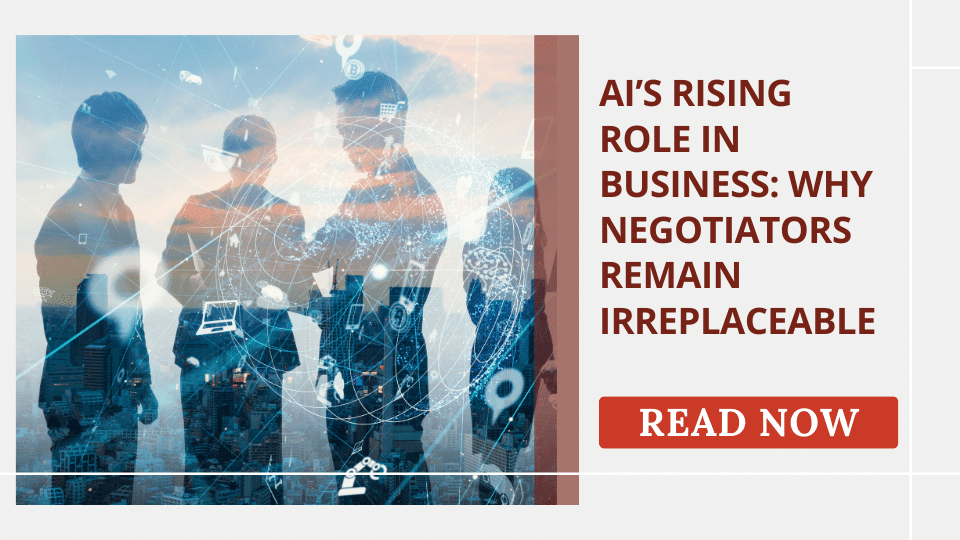 7. Digital Mastery at Its Best — Experience Our Virtual Training
If the last few years have taught us anything, it's that digital transformation is not a passing trend. As more and more companies adopt digital communication as a standard practice, it's essential for organizations to adapt.
That's exactly why you'll find plenty of high-quality options for virtual training at RED BEAR.
Our Virtual Instructor-Led Training can get your team the negotiation training they need to thrive while never leaving your office. Whether it's budget constraints, travel restrictions, or distributed teams blocking your company's access to effective training, RED BEAR is committed to helping you.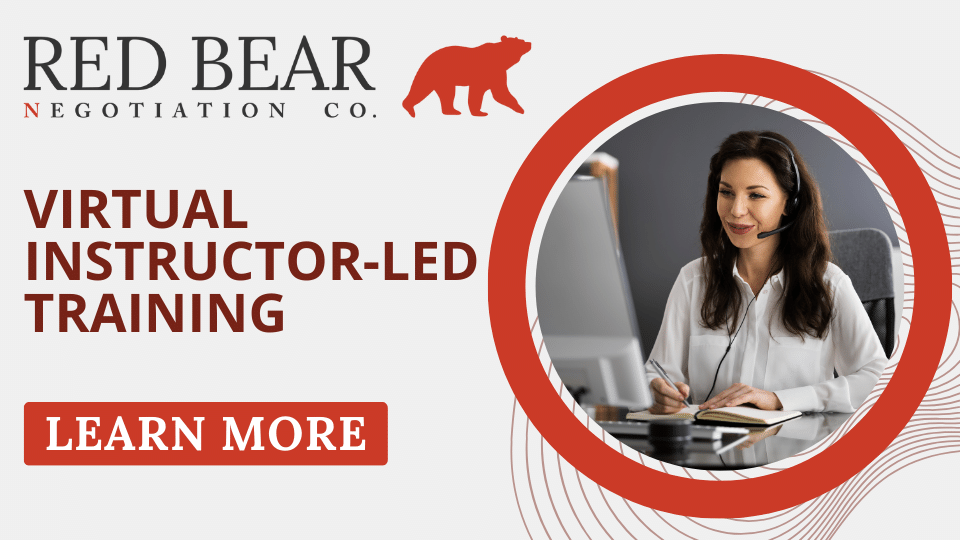 8. The Blueprint Every Sales Negotiator Needs: Our New Definitive Guide
This year has been a whirlwind of growth. Not just for RED BEAR as a company but also for our educational resources. We've put out dozens of valuable articles to help readers learn the basics of negotiation, the power of mastering the right knowledge, and the pitfalls of manipulative tactics.
Recently, we published our Ultimate Guide to Sales Negotiation Training, a must-have resource for any company or sales professional. In it, we touch on principles and behaviors that drive successful sales negotiations, as well as explore the negotiation landscape and what sales professionals are up against in 2023.
For us, it's not just about changing how our clients approach negotiation but about changing the industry as a whole — replacing the old and played-out tactics and strategies with a holistic approach to negotiation that values the balance between relationship building and self-interest above all else.
That's the power of RED BEAR.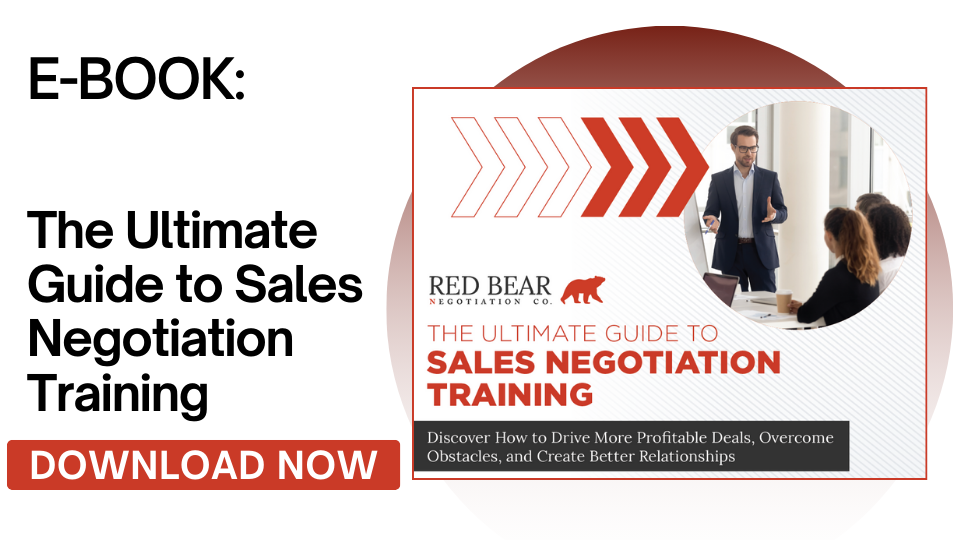 9. Got Inflation Concerns? We're Outfitting Negotiators with the Right Tools
Inflation is a big issue on virtually everyone's mind, and RED BEAR is here to help.
We recently published an article in Supply Chain Management Review covering three useful procurement negotiation strategies straight from expert Mike Slomke.
Amidst surging inflation, procurement professionals must strategically leverage negotiations to maximize value and safeguard their bottom line. Embracing world-class negotiation processes, standardizing negotiation language, and investing in procurement training are essential measures to combat inflationary pressures and achieve business profitability.
This is just another example of how RED BEAR is more than just a negotiation training company but an industry leader committed to watching everyone, even if they're not a client, grow, succeed, and find footing in uncertain times.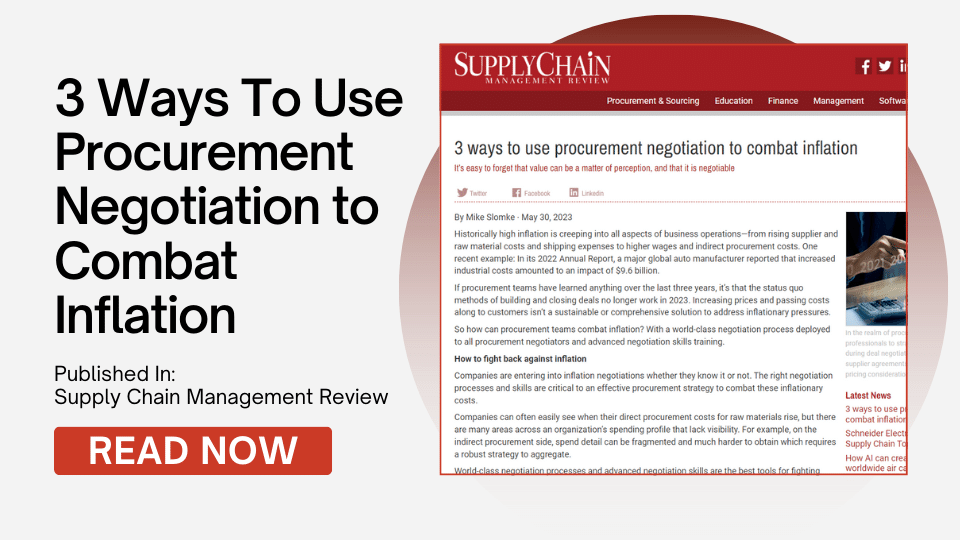 10. Jump into Our Celebration with Retro Pricing!
This December is our 10-year anniversary celebration. So, how are we going to celebrate? Well, thinking back on our core values, the team landed on one word: gratitude.
We're grateful every day for what we do, how we do it, and, most importantly, who we do it for. So, in the spirit of gratitude, we're giving back to you.
The RED BEAR team is taking you back 10 years to the genesis of the company and celebrating a decade of growth with the original pricing we started with all those years ago. You got that right. We're offering any former, existing, or new client 10-year-old pricing.
"The RED BEAR team is taking you back 10 years to the genesis of the company and celebrating a decade of growth with the original pricing we started with all those years ago."
This limited opportunity is one you don't want to miss. We'll be giving away hundreds of thousands of dollars in training — the same training utilized by 45% of the Fortune 500.
Don't wait; get in touch with the RED BEAR team today to take advantage of this once-in-a-decade opportunity.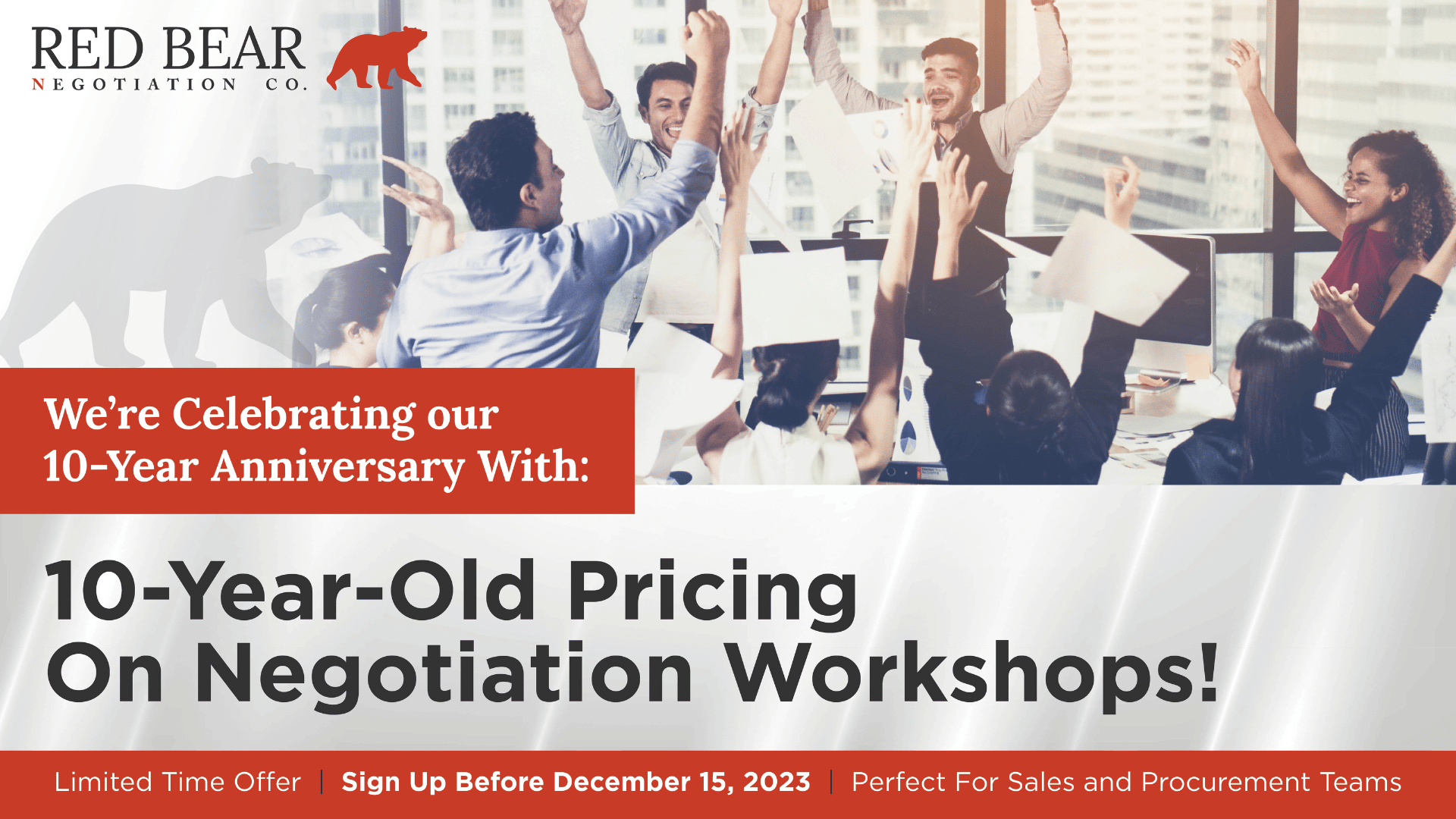 RED BEAR Negotiation Training: A Decade of Excellence
As December rolls around, we'll be celebrating here at RED BEAR. We've worked with hundreds of organizations and helped thousands of individuals learn the art and science of effective negotiation.
But that's just the beginning. As we look forward, we're excited for the future. Not just for us but for all our clients: existing, past, and future.
So, whether you've worked with us before or are just discovering the value of RED BEAR training, make sure to take advantage of our limited pricing opportunity.
Not only does our training get results, but for every dollar invested into our workshops and programs, our clients get, on average, $54 back. Now imagine that ROI with 10-year-old pricing! Now, that's value.
Get in touch with the RED BEAR team today to learn more about this offer.
Fill out our contact form and we will be back to you in no later than one business day.