Sales Negotiation Training
.
SALES NEGOTIATION
WRONG TURNS
AVOIDED
You need your sales professionals to deliver profitable business. Yet most sellers, despite best efforts, make the same costly negotiation mistakes. Our sales negotiation programs help sales professionals avoid these mistakes by providing them with the skills, tools, and behaviors they need to craft profitable, value-based agreements with customers and internal team members.
THE IMPACT

OF INNEFFECTIVE CUSTOMER NEGOTIATIONS
1%
=
8.7%
=
4%
1% change in pricing/discount drives an 8.7% change in gross margin. If you do the math, for most large publicly traded corporations, this can result in upwards of a 4% swing in stock price.
NEGOTIATION IN SALES AND SERVICE
EMPOWER, TRANSFORM,
GROW.
Our workshops focus on managing the tension inherent within all negotiations. You'll learn how to effectively move back and forth between competitive and collaborative approaches, leveraging tension to identify creative solutions to break deadlocks.
SITUATIONAL NEGOTIATION SKILLS™
Empowers sellers with a clear and actional path to negotiating more effective customer agreements.
SITUATIONAL NEGOTIATION SKILLS 2™
Helps sellers successfully close more profitable business by overcoming customer price pressure during the sales process.
COACHING & REINFORCEMENT WORKSHOP
Provides managers with a number of tools to reinforce effective use of skills taught in SNS for lasting behavior change.
Have questions? Fill out our contact form and we will be back to you in no later than one business day.

"I've taken several negotiation courses and RED BEAR has been the best one so far.
We invested in this training because I wanted to make sure my team is speaking a common language when we start a sales cycle….I'm constantly in the strategy sessions with my sales team and want to make sure we are taking advantage of all the RED BEAR principles we learned.
I can tell you there are two principles that have been very behavior changing in terms of what we needed to do on the sales side. The first one is running towards positive tension. Too often our sales reps want to avoid a conflict. Ever since SNS, we are a lot more comfortable with the positive tension you can use to put yourself in a strong position. The second major concept that helped us is setting high targets. We used to go into negotiations trying to project where we are going to end up and we set a target just higher than that. Now we go in and set very high targets with good anchor points so that our customers understand the value we are bringing to the table."
Jeff Robinson – General Manager, Sales
RED BEAR SALES NEGOTIATION TRAINING
What if your sellers had a proven negotiation model and a set of simple principles to guide them through each negotiation successfully? What if they had an intuitive framework to help them prepare for every negotiation? This is what Situational Negotiation Skills™ provides – a set of six negotiation principles, a negotiation model, a robust (but simple to use) planning tool and five behaviors to make these come to life – all based on the solid foundation of Stanford University research.

Negotiation Model
RED BEAR's philosophy is that every negotiation has three dimensions. A Competitive Dimension that helps negotiators protect their own interests (and those of the company they work for); a Collaborative Dimension that helps negotiators build long-term "win-win" relationships; and a Creative Dimension where "Healthy" tension must be managed effectively and serves as a catalyst for finding creative breakthroughs during deadlocks. When sellers master all three of these dimensions the result is better agreements that are more profitable and sustainable.

Negotiation Principles
Derived from Stanford University research, these six guiding principles are the "rules of the game" used by expert negotiators to navigate through each negotiation. These principles are at the heart of RED BEAR's negotiation process and form the basis for how negotiations get done.

Negotiation Behaviors
These five behaviors (two competitive, three collaborative) guide sellers on "what to do and say" during a negotiation in order to apply RED BEAR's negotiation model and principles. When used effectively, they enable you to "operationalize" each dimension of the RED BEAR negotiation model.

Negotiation Planner
This simple but robust planning tool serves as a framework for helping sales professionals plan, organize and apply RED BEAR's negotiation concepts (the model, principles, and behaviors) to their real-world customer negotiations. The tool helps ensure that sellers walk into each negotiation well-prepared and ready to negotiate.
VIRTUAL INSTRUCTOR-LED TRAINING
STAY CONNECTED

WITH REMOTE INSTRUCTION
Go beyond the typical online learning approach and experience RED BEAR's Virtual Instructor-Led Training workshop. We've carefully recreated the in-person experience leveraging live, real-time, instructor-led, discovery-based learning allowing participants to work collaboratively with their team and participate in real-world negotiation exercises all within the comfort of their own office; saving money and maintaining quality.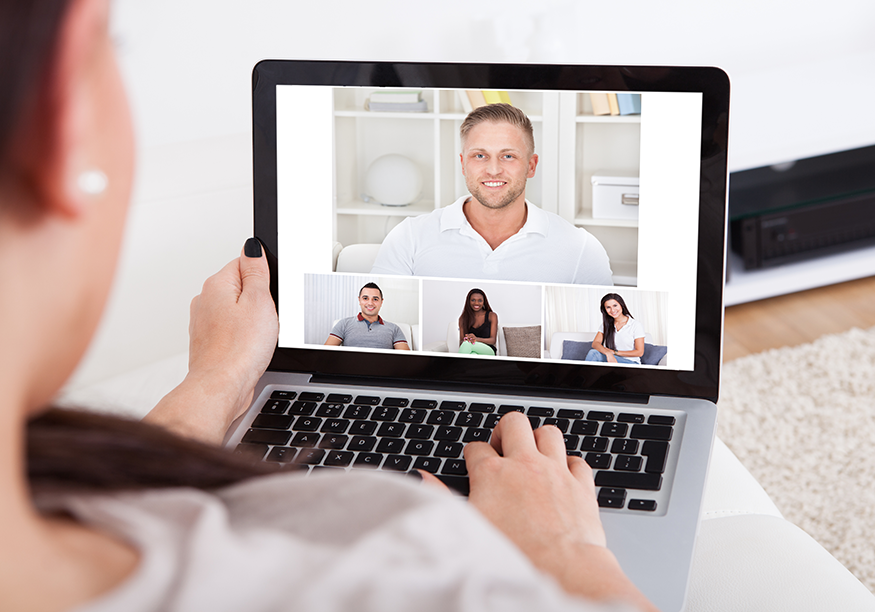 Live Video Conferencing

RED BEAR's philosophy is that the best way to improve negotiation skills is to practice using real-world examples in real-world scenarios. Typically that's face-to-face. However, today's business world is changing and more and more interactions are being forced online. Virtual Instructor-Led Training allows participants to practice in the real-world scenario of online conferencing. The VILT platform accommodates both group and individual conferencing, as well as the ability to record negotiation exercises for review and analysis, speeding the rate of negotiation skills development.
Collaboration Tools

The Virtual Instructor-Led Training platform provides important collaboration tools for teams to extend their learning online. Offering polling questions to gauge comprehension and engagement, along with group chat functionality to connect participants and instructors, as well as screen-sharing among multiple participants, there really are no limits.
Group & 1-on-1 Conferencing

RED BEAR's hallmark style of instructor-led, discovery-based learning features a mixture of group instruction and individual exercises to build negotiation skills. Online e-learning isn't able to provide the same experience through self-guided exploration of content alone. The Virtual Instructor-Led Training platform allows RED BEAR to offer the exact same experience in a convenient online environment. Instructors and participants are able to seamlessly transition between group and 1-on-1 conferencing. This matches the in-person experience and helps participants build skills faster.