RED BEAR Meets Explosive Demand for Its Proprietary Negotiation Training with the Addition of Proven Industry Leaders
CROWN POINT, IN, July 25, 2023 – RED BEAR Negotiation, the global leader in sales and procurement negotiation training, today announced the expansion of its training operations with veteran procurement, sales, and marketing leaders Eric Imrie, Vince Schuessler, Peri Pomposello, and Rob Cox. The leadership expansion builds on the explosive demand for RED BEAR's negotiation training during this period of market volatility.
"We've seen unprecedented demand for RED BEAR's sales and procurement negotiation training from new and returning clients during the ongoing market uncertainty this year," said Chad Mulligan, RED BEAR Negotiation CEO. "Adding seasoned procurement leader Eric Imrie, veteran sales leader Vince Schuessler, proven business development leader Peri Pomposello, and growth-driven marketing leader Rob Cox ensures we provide our clients with the very best insights from established experts and tools to improve their negotiation strategies."
Eric Imrie joins RED BEAR as a senior instructor focused on procurement and supplier negotiation. He has over 20 years experience in consulting and executive leadership roles in sourcing and supply chain management across multiple industries. His expertise lies in supplier negotiations – mitigating supplier price increases, negotiating contracts, improving performance, and resolving disputes.
"Procurement teams are facing significant headwinds stabilizing the supply chain, securing cost reductions, and working with difficult stakeholders," said Eric Imrie, RED BEAR Negotiation Senior Instructor. "Effective negotiation is more important than ever and I'm thrilled to share RED BEAR's proprietary approach with sourcing and procurement professionals. RED BEAR negotiation strategies help achieve targets of fighting inflation, securing supplier performance, and building strong stakeholder relationships."
Imrie joins RED BEAR's stellar procurement negotiation training team, which includes procurement leaders Mike Slomke, Shawn Malone, and others. Mike Slomke has over 30 years of procurement leadership experience with two Fortune 100 companies, including 17 years in Chief Procurement Officer roles. Shawn Malone is a sourcing and supply chain leader with 22 years of global sourcing, logistics, and supplier quality experience at GE Appliances and Restaurant Supply Chain Solutions.
Vince Schuessler joins RED BEAR to lead the sales team as a senior client advisor. He brings over 20 years of experience leading sales teams and setting strategies for business development, sales, and revenue attainment. Schuessler has demonstrated accomplishments in negotiating complex sales deals, leading sales teams, improving processes, and consistently over-achieving sales revenue goals.
"More and more sales and procurement teams are acknowledging the need for RED BEAR's robust and proven negotiation training in this hypercompetitive, inflationary market," said Vince Schuessler, RED BEAR Negotiation Senior Client Advisor. "I'm thrilled to join RED BEAR's leadership team during this critical juncture and help our clients gain and sharpen the skills they need to safeguard the bottom line and close profitable deals."
Peri Pomposello joins RED BEAR's marketing team to lead the growing organization's business development efforts as the organization sees explosive demand for its tailored learning workshops. She brings over 20 years of expertise building business development pipelines that demonstrate measurable results. Her experience spans high-growth B2B organizations where she achieved notable growth in lead generation and revenue.
"Forward-thinking companies know that they must invest in the skills of their sales and procurement teams to combat the effects of difficult market conditions," said Peri Pomposello, RED BEAR Negotiation Business Development Representative. "I'm pleased to join RED BEAR to implement a robust business development program that expands our relationships with new and returning customers during this period of explosive demand for RED BEAR programs."
Rob Cox joins RED BEAR as Chief Marketing Officer to lead the organization's marketing efforts, guide the brand's marketing strategy as it continues to serve Fortune 500 companies around the world, and continue to enhance the remarkable growth in the prospect pipeline. Cox brings extensive experience in building and leading B2B marketing teams focused on driving revenue growth, from early-stage startups to multibillion-dollar companies, from the ground up. He has demonstrated repeated success in implementing growth strategies that communicate RED BEAR's unique value to new and returning customers.
"2023 is proving to be an exciting year as our customers continue to recognize the need to upskill their workforce and realize the average return of $54 for every dollar invested in RED BEAR's negotiation training," said Rob Cox, RED BEAR Negotiation Chief Marketing Officer. "Our new and returning customers recognize the value and need for tools that help them tackle challenges like inflation, supply chain challenges, reduction in force, and hyper-competitive marketplaces. I look forward to continuing to shape RED BEAR's marketing efforts as we capture more and more demand from companies around the world."
RED BEAR Negotiation was recently recognized by Supply & Demand Chain Executive's 2023 Top Supply Chain Projects Award for its proprietary procurement negotiation training, Negotiating With Suppliers™ (NWS). Selling Power also recognized RED BEAR as a 2023 Top Sales Training Company due to the strength and depth of its sales training offerings, demonstrable ROI, and robust client testimonials. Industry-leading publications like Supply & Demand Chain Executive, Supply Chain Management Review, Global Trade Magazine, and Sales & Marketing Management have also recognized the organization's timely and compelling thought leadership.
These new hires and industry recognition build on RED BEAR's extraordinary year of growth in 2022 with these year-over-year highlights:
60% increase in revenue
56% increase in negotiation workshop delivery
23% increase in sales negotiation workshop delivery
82% increase in new logo customers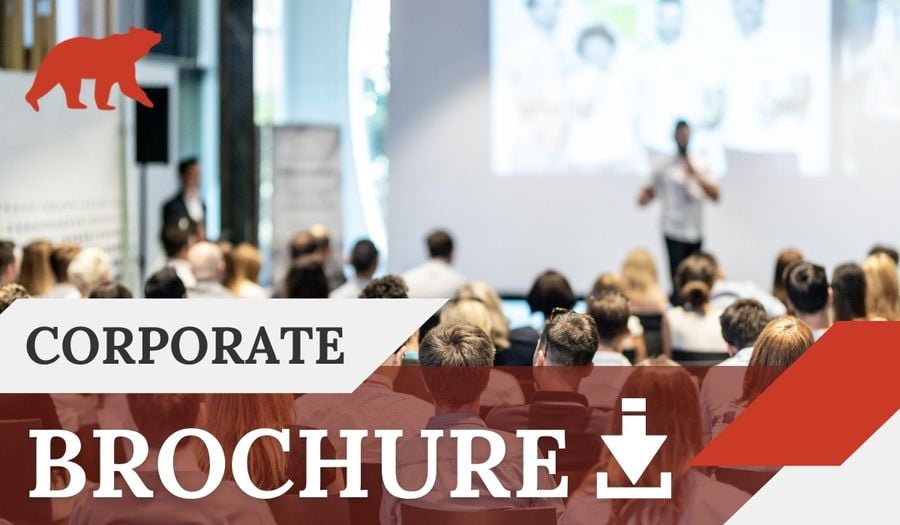 About RED BEAR Negotiation
RED BEAR transforms people, teams, and organizations into world-class negotiators. Trusted, forward-thinking companies around the world, across every industry, from the Fortune 500 to high-growth start-ups rely on RED BEAR's proprietary negotiation training to accelerate revenue/margin growth, reduce costs, drive greater internal alignment, improve cross-cultural expertise, and support achievement of other critical corporate goals. RED BEAR's training courses and expertise lie in sales negotiation, procurement negotiation, and cross-cultural negotiation. For more information, visit www.redbearnegotiation.com.
Media Contact
Rob Cox
RED BEAR Negotiation
469-855-4079
rob@redbearnegotiation.com