Sales Training and Negotiation Methodology Recognized for Transformative, Timely Impact During Period of Growing Economic Uncertainty
CROWN POINT, IN, May 23, 2023 – RED BEAR Negotiation, the global leader in sales and procurement negotiation training, today announced it was named by Selling Power, the leading digital magazine for sales managers and sales VPs since 1981, to its Top Sales Training Companies 2023 list. This prestigious list helps sales leaders identify and select sales training companies with a track record of producing tangible ROI while also providing superior customer service.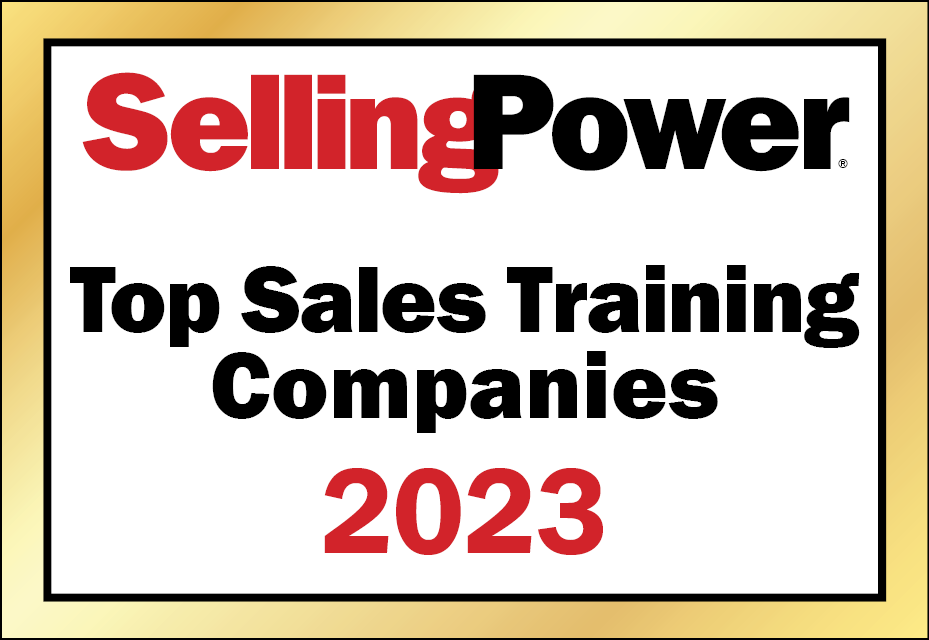 "RED BEAR Negotiation was selected as a Selling Power 2023 Top Sales Training Company due to the strength and depth of its sales training offerings, demonstrable ROI, and robust client testimonials," said Gerhard Gschwandtner, Selling Power publisher and founder. "We're pleased to recognize RED BEAR's exemplary training offering so our readers can discover new methods to improve sales performance and increase sales."
Selling Power evaluated companies based on the following criteria:
Depth and breadth of sales training program offered
Innovative offerings (specific training courses, methodology, or delivery methods)
Contributions to the sales training market
Strength of client satisfaction and overall client feedback
"This award continues RED BEAR's momentum in 2023 as organizations increasingly recognize the need for negotiation training during times of volatility and economic uncertainty," said Rob Cox, RED BEAR Negotiation Chief Marketing Officer. "RED BEAR's unforgettable, tailored learning experiences transform people, teams, and organizations into world-class negotiators. We're excited to share our methodology with a growing list of customers ranging from the Fortune 500 to high-growth companies."
In 2022, RED BEAR reported an extraordinary year of growth with these year-over-year highlights:
60% increase in revenue

56% increase in negotiation workshop delivery

23% increase in sales negotiation workshop delivery

82% increase in new logo customers

Some of RED BEAR's top sales training offerings include:
Sales Negotiation Training
Negotiate effectively and with conviction throughout the entire sales process. Situational Negotiation Skills™ (SNS) equips sales professionals with powerful concepts, skills, and tools for negotiating more profitable client relationships, selling value rather than price, and improving teamwork within the sales organization.
Cross-Cultural Negotiation™
Cross-Cultural Negotiation™ (CCN) addresses that the basis of successful international negotiations begins with an understanding that negotiations are a conversation aimed at reaching an agreement and different cultures reach agreements in different ways. CCN provides sales teams with practical insights and equips them with skills, tools, and behaviors to have those conversations.
Closing Deals with Procurement™
Closing Deals with Procurement™ empowers sales professionals with an in-depth understanding of the procurement function within large organizations, so they can effectively forecast and drive more profitable agreements with procurement.
100 Minutes™ to Improved Sales Results
100 Minutes™ to Improved Sales Results is a continuous learning program that reinforces skills learned during RED BEAR's sales training workshops. The program is based on Situational Negotiation Skills™ and delivers short learning activities to learners each week.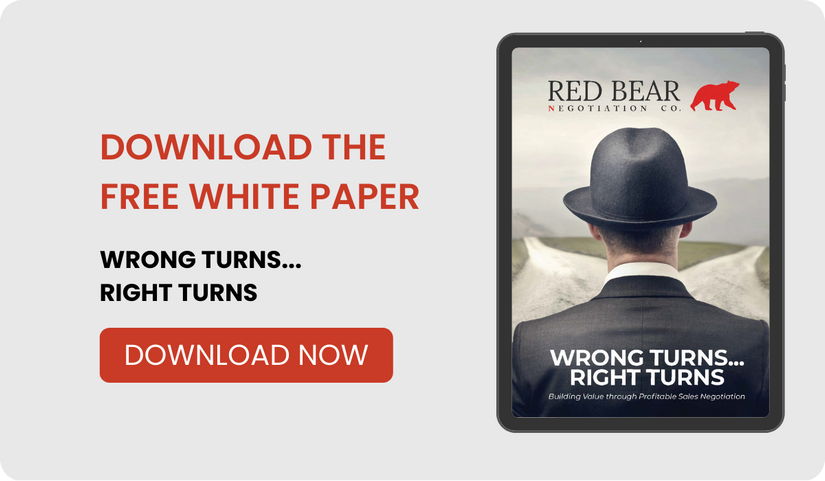 About RED BEAR Negotiation
RED BEAR transforms people, teams, and organizations into world-class negotiators. Trusted, forward-thinking companies around the world, across every industry, from the Fortune 500 to high-growth start-ups rely on RED BEAR's proprietary negotiation training to accelerate revenue/margin growth, reduce costs, drive greater internal alignment, improve cross-cultural expertise, and support achievement of other critical corporate goals. RED BEAR's training courses and expertise lie in sales negotiation, procurement negotiation, and cross-cultural negotiation. For more information, visit www.redbearnegotiation.com.
Media Contact
Rob Cox
RED BEAR Negotiation
469-855-4079
rob@redbearnegotiation.com