As the world becomes more interconnected, it's the telecommunications industry that is driving advancements in the communications technology that powers a new era of digital services.
But, much like any other industry, telecom faces some unique challenges in 2023.
Whether it's approaching building partnership ecosystems or driving cloud adoption, it's up to skilled negotiators to get creative and collaborative to meet evolving business goals, connect internal and external stakeholders, and address industry shifts toward new advanced tech.
RED BEAR Negotiation Training helps transform individuals into world-class negotiators.
By focusing on the principles and behaviors that drive successful negotiations, our training empowers your team to face the challenges disrupting the telecom industry and come out on top.
Let's explore some of the key trends of 2023 and learn how the right negotiation training can make all the difference.
Globalizing Telecom: International Connections and Compliance
Today's telecom professionals are facing challenges from the broadening of international partnerships, geopolitical pressures, and new compliance landscapes.
Take China.
As it stands today, almost every multinational company working in the People's Republic needs to fully understand recent changes in data privacy laws. In short, all businesses that process, handle, or transfer Chinese customers' data outside of China must get government approval — a process that includes a mandatory security assessment.
Around 83% of telecom leaders cite these data privacy and compliance challenges as a top priority.
The telecommunications industry is becoming more interconnected and international than ever before. As companies expand their operations globally, they must navigate the complex web of international regulations and compliance requirements.
Negotiation skills are crucial to successfully managing these international relations and ensuring compliance across all operations.
The right negotiation training can help turn these compliance and geopolitical challenges into opportunities. Skilled negotiators can learn to manage information and understand the interests and constraints of the other party.
This is crucial to navigating international regulations.
It's not just compliance challenges facing telecommunications professionals, either. It's also traditional struggles from cultural differences in international negotiations.
Cross-cultural negotiation training can help organizations in this respect.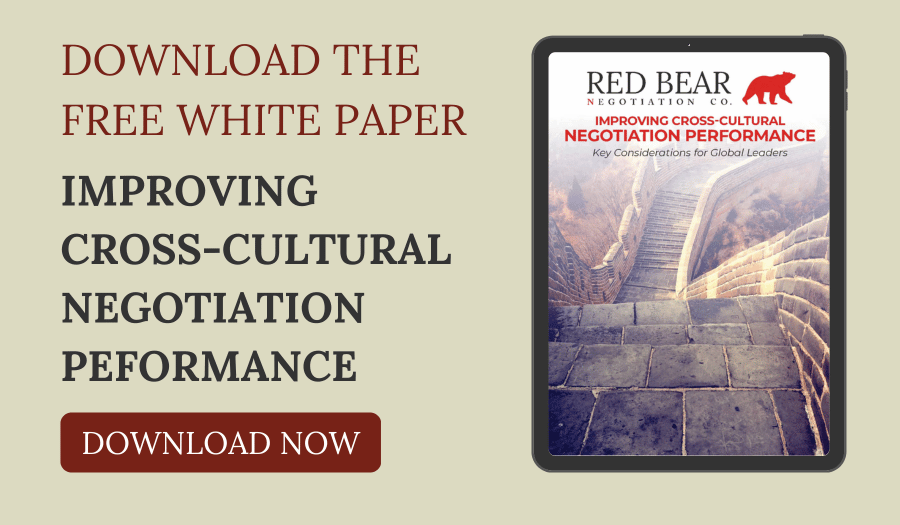 Understanding cultural differences and diplomatic efforts in communication can help build solid relationships and pave the way for successful negotiations. Moreover, it can help telecom organizations understand this new security and compliance landscape more intimately.
Businesses that learn to leverage skills like cross-cultural negotiation put themselves in a more advantageous position to turn these challenges into new successful ventures.
"Businesses that learn to leverage skills like cross-cultural negotiation put themselves in a more advantageous position to turn these challenges into new successful ventures."
The Future of Cloud Adoption Adding Vendor Complexity
Cloud computing certainly is nothing new to the telecommunications industry.
Even so, organizations need to grasp the next evolution of this kind of technology to come out on top in the next few years.
So, what's new in cloud computing that's so revolutionary?
With the rollout of hyper-fast 5G networks, service providers will need to utilize this advanced tech to deal with larger workloads and types of data transfers.
But the race to monetize 5G is picking up pace.
Communications service providers (CSPs) must find creative ways to differentiate themselves from competitors and lure in new customers with the latest tools and tech.
What's so different about this new 5G age is the sheer amount of vendor complexity.
According to a recent study from Enterprise Strategy Group, most telecom organizations use multiple IaaS and PaaS providers, data centers, and colocation services. Around 85% of organizations indicated they deploy applications on two or more IaaS providers.
It's safe to say the era of multi-cloud is here.
Decisions on cloud computing and finding providers often mean creating a network of providers to better serve customers and business goals. Forward-thinking telecom companies will need to learn how to get the most value out of the right types of providers and consolidate or create backups where necessary.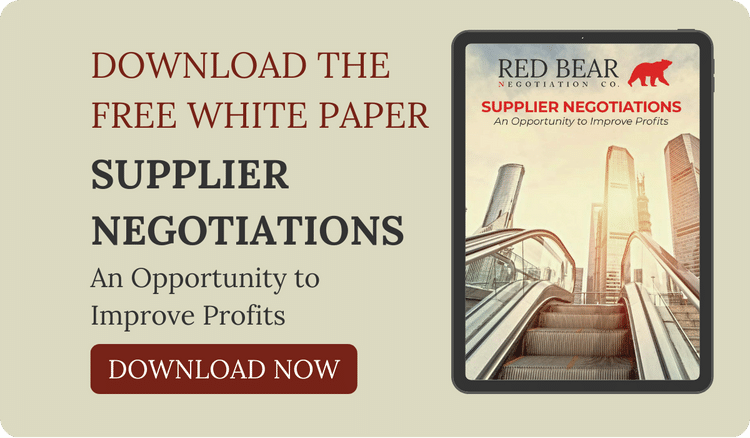 Finding creative and collaborative solutions that satisfy the goals of multiple interests is essential to managing this new era of cloud computing.
This includes managing complex vendor relationships, establishing future-proof agreements, and ensuring cross-functional collaboration across departments and stakeholders.
A well-thought-out concessions strategy helps to balance the interests of both parties involved.
For instance, a telecom company might concede on price in exchange for a higher level of service or more flexibility in contract terms from the cloud service provider. It's about creating a win-win situation that leaves both parties satisfied.
With IT leadership, information security, IT infrastructure, management, and even the C-suite involved in decision-making, seasoned negotiators are the keys to aligning these diverse interests toward a common organizational goal.
Power in Partnerships: How Ecosystems are Shaping the Telecom Industry
The evolution of 5G technology and multi-cloud computing is putting a strong emphasis on building robust partner ecosystems. Connecting disjointed B2B and B2C networks is now essential to realizing the full value of this new era of communications technology.
But, this will take aggressive end-to-end reinvention and a ground-up approach to structural change.
It's not enough to exist as a single organization building siloed networks.
These days, broad networks of organizations are necessary to connect buyers, sellers, and service providers in a more direct and efficient way.
The end result is reduced costs for both the networked organizations as well as the customer.
But, building these networks requires skilled negotiators. In most cases, negotiators will need to understand internal goals and pressures to align stakeholder interests as well as balance the needs of external players.
Even with all this value placed on building partnership networks, the customer experience will still be the defining factor for success.
With 51% of CSPs looking to improve customer experience through partner ecosystems, negotiation training can help ensure that customer interests are at the forefront of any partnership agreements.
This could involve negotiating service level agreements (SLAs) that focus on customer satisfaction or securing agreements that allow for greater customization of services to meet individual customer needs.
RED BEAR Negotiation Training is key to helping align visions and goals across ecosystem partners.
By leveraging collaborative and competitive approaches to negotiations, telecom professionals can more effectively communicate their organization's objectives and reconcile them with those of their partners, creating a shared vision for the ecosystem.
But, this approach is not without risk.
Telecom professionals can learn how to mitigate these risks by negotiating clear terms and conditions, service level agreements, or data privacy and security protocols.
In the end, though, the right negotiation training will help establish lucrative long-term relationships — an essential component of these partnership ecosystems.
Cybersecurity and Resilience in Focus
The telecom industry, being at the forefront of digital innovation and connectivity, faces immense cybersecurity threats.
With the increasing dependence on telecom networks due to remote work and digital services, resilience against such threats has become a top priority.
To support these digital service offerings, telecom organizations need to develop backbone infrastructure. Unfortunately, this type of communications infrastructure creates backdoors thanks to Internet of Things (IoT) architecture, uneducated users, and third-party partners.
Cloud exploitation, in particular, has grown by 95% in recent years.
Moreover, network exploiters and other eCrime actors are focusing less on ransom payments in dollars and shifting focus toward data theft and extortion.
When it comes to responding to incidents, these multifaceted problems often involve various stakeholders, including vendors, customers, regulatory bodies, and law enforcement. Negotiation skills help in coordinating the response to such incidents, making sure that all parties fulfill their roles and responsibilities effectively.
RED BEAR Training helps teams develop the negotiation framework to establish contracts and agreements that clearly outline the risk responsibilities of each party involved.
When an incident occurs, which it will, the risk is already mitigated and shared across stakeholders appropriately. That's the power of negotiation.
But, understanding the power of negotiation training is only part of the equation.
These negotiation sessions are often tense. Not only are they dealing with worst-case-scenario situations, but the natural tension of negotiation is always present.
To find the right path forward, negotiators need to become comfortable with the tension and manage their strength of power accordingly to establish win-win outcomes between parties regarding cybersecurity agreements.
That's what RED BEAR offers — tested processes built on the principles and behaviors that drive successful negotiation and make the uncomfortable comfortable.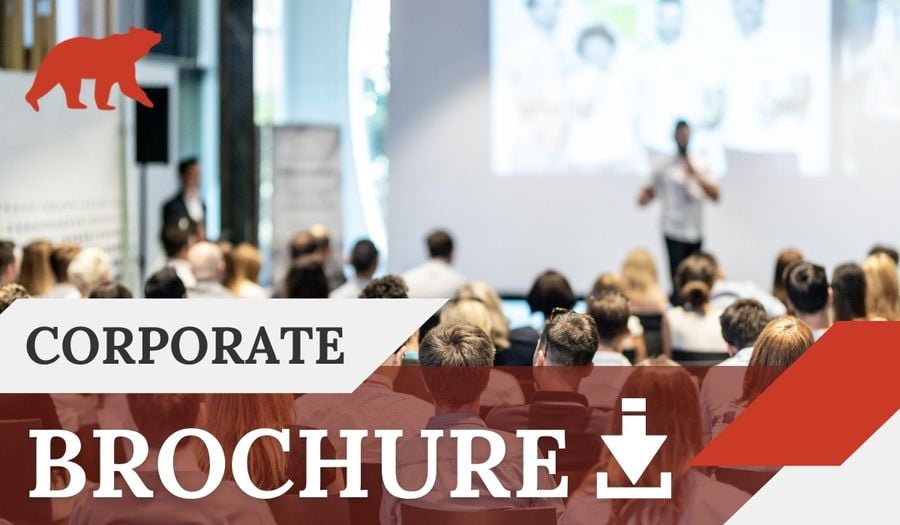 Whether it's mastering the tension of a cybersecurity agreement negotiation or understanding the right processes to reach win-win outcomes, we're here to help transform your telecom team.
Decoding the Future of Telecom with Negotiation
As the telecommunications landscape continues to evolve, four key trends stand out: the globalization of telecom through international connections and compliance, the complexity of cloud adoption, the power of partnerships and ecosystems, and the increasing focus on cybersecurity and resilience.
In navigating these trends, the role of negotiation is undeniable.
What makes RED BEAR Training stand out is our commitment to turning individuals into world-class negotiators who can effectively tackle the challenges these trends present.
By focusing on tailored learning experiences that provide access to tested principles and behaviors, we can offer your team the same training used by Fortune 500 companies and leaders across virtually every industry.
But our support doesn't end with the workshop; we provide ongoing training to ensure that our methods are internalized and effectively applied.
No matter what 2023 has in store for the telecom industry, RED BEAR is ready to help your team leverage the power of negotiation to decode the industry's future.
Contact the RED BEAR team to get started.
Fill out our contact form and we will be back to you in no later than one business day.