Sustainability imperatives, cost reduction efforts, supply chain disruptions: there's an endless list of issues that impact procurement.
Operating on the frontlines of a field in flux, procurement leaders and staff need to be uniquely equipped to face growing challenges.
More than ever, success relies on their ability to communicate clearly and negotiate capably.
These two skills are growing in importance in light of the following procurement trends.
Let's unpack the dynamics in play.
Procurement: Doing More With Less
The global economy presents a big picture of what businesses have to deal with right now:
Businesses are still facing backlash from supply shortages that undermined consumer trust over the past couple of years. Demand is soft in some areas and trade remains volatile throughout typically stable areas, including in Europe and China. All of this adds up to friction for procurement.
Concern over the possible rise in price for basic goods and raw materials makes budget-setting difficult.
In short — procurement is being asked to do more with less.
Some business leaders are tempted to preliminarily lay off staff, as we've seen in headlines in the past weeks.
But when it comes to jobs in procurement, remember, you shouldn't cut your cost-cutters. Procurement could be the key to safeguarding the bottom line.
That is, if they have the negotiation chops to advance profitable deals.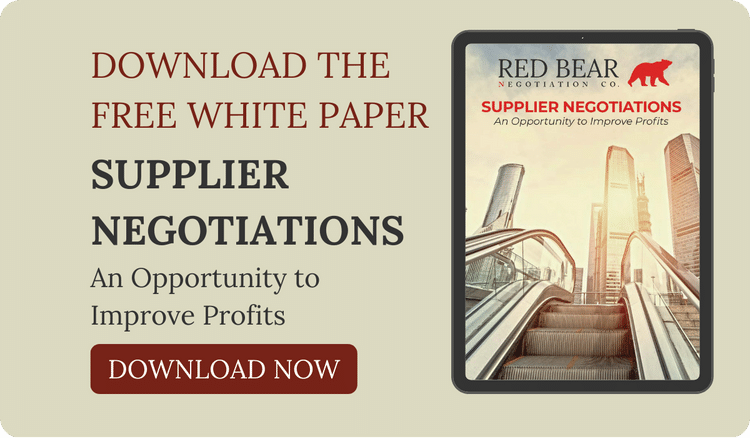 Inflation Concerns
No business is immune to the reality or prospect of inflation-related challenges.
While global inflation is expected to fall from 8.8% (2022) to 6.6% (2023), it's still well above pre-pandemic levels. These numbers have resulted in belt-tightening across numerous sectors, as well as a slowing of growth that introduces resistance to procurement negotiations.
Finding creative ways to fight or offset inflation will be key to improving business results in the coming months and possibly years.
All Value Created in Procurement Is Negotiated (Or Not)
In a world of many seemingly objective elements — material price, transport, consumer spending limits — it's easy to forget that value can be a matter of perception, and it is negotiable.
Procurement professionals can intentionally create value that carries real weight in the course of a deal.
This value creation is a huge competitive factor and has become an increasingly relevant purchasing priority.
Procurement is well-suited to contribute in this way.
For instance:
Dynamic and even collaborative processes between suppliers and buyers can form and solidify beneficial, reciprocal partnerships.
Recognition as a motivation lever can go a long way in encouraging best practices, above-average performance, and more.
Custom terms, purpose-built tools, amendments, and enhanced quality are just some illustrations of the value-added benefits.
There are endless ways that procurement can create value that lends itself to stronger, more efficient, and more effective negotiations. Based on current trends, it may be more important than ever for them to do so.
CPOs Facing Tough Metrics and Unyielding Standards
Chief Procurement Officers (CPOs) are responsible for the strategic direction of the procurement business unit. But all of their vision, innovation, problem-solving, and more face increasingly strenuous demands from the rest of the C-suite.
According to a recent Material Handling & Logistics report, production, inventories, new orders, and more are yielding measured decreases, even as demand and prices remain high.
The dual charge creates almost impossible tension for CPOs:
Create more value in procurement negotiations AND
Maintain positive, collaborative relationships with suppliers AND
Reduce costs
CPOs face disruption from price inflation, marketplace volatility, and supply chain issues, among others. The pressure is almost always transferred to their teams and related departments, with no one spared from the directives to meet an unyielding standard regardless of how hard it becomes.
When it comes to the inevitability of external factors, procurement teams must remain agile, collaborative, and creative, and CPOs must ensure their teams are supported.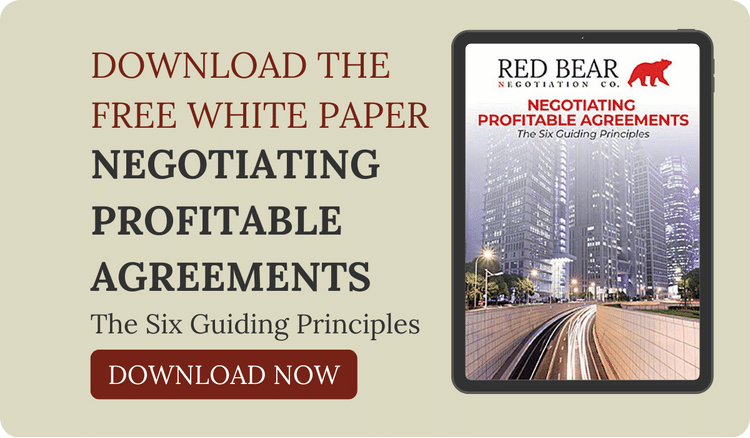 Supply Chain Issues Impact Procurement
Global supply chain slowdowns, geopolitical risks, bottlenecks, shortages, and more disproportionately impact the people leading procurement in a company.
Procurement professionals may find it difficult to negotiate on the basis of uncertain terms and against occurrences widely out of their control.
Supply chain issues impacting procurement are unlikely to diminish any time soon and it may take years for departments to recover from the ongoing consequences of the global pandemic.
Leaders must find ways to improve supply chain continuity and performance, which will require cooperative efforts given the increasingly interoperable nature of supply chains. It's imperative that they work toward increasingly sophisticated relationships — many of which will be built by negotiations — to minimize supply risk.
Shippers Negotiating With Carriers
The traditional balance of power has sustained norms in the supply chain for decades now, but a new trend is having waves of impact.
Delivery networks are facing staffing challenges, worker strikes, and shifts in the power balance as shippers and carriers negotiate based on new terms. This growing trend makes life more difficult for procurement, with ripples into timelines/timings, expectations, and more that undermine certainty and predictability.
Challenges of Procurement vs. Sales
As all of the aforementioned dynamics play out — scarcity, delays, uncertainty — the instinct of most business leaders is to invest in overtly revenue-generating efforts. The most obvious department to get dollars and attention is sales. Salespeople make the company money.
Because of that, salespeople are highly compensated, highly motivated, and are highly invested in. They get the training dollars. And they're also often the ones most directly behind driving inflation price increases.
Salespeople are highly compensated, highly motivated, and highly invested in. They usually get the training dollars. Is your procurement team ready?
There's an important balance to be struck here. Yes, sales teams are vitally important. But procurement staff need to be invested in as well. They are the ones with company bargaining power, the ones who create real value that is relevant for negotiations, and the ones who are safeguarding a company's bottom line.
Now more than ever, business leaders are wise to invest in their procurement staff. Attract great talent, train them well, give them pathways for growth, then retain them with continuous incentives for performance and growth.
Procurement Training — Negotiate and Advance Deals With Excellence
The time is now to brace against the "perfect storm" procurement is facing.
The challenges are intense.
Training is the answer.
The development of these leaders and teams must be a top priority if they are expected to not just endure these trends, but to excel in whatever is to come next.
RED BEAR stands steady, offering procurement negotiation training designed to provide essential benefits:
Unforgettable learning experiences, built on our high-impact discovery learning methodology
Tried and true processes utilized by 45% of the Fortune 500
Global support through local execution
Continuous learning reinforcement
A 10X ROI guarantee and measurable results, made visible through a third-party, independent, comprehensive ROI study
If you are ready to make a strategic investment in your procurement team, connect with RED BEAR today.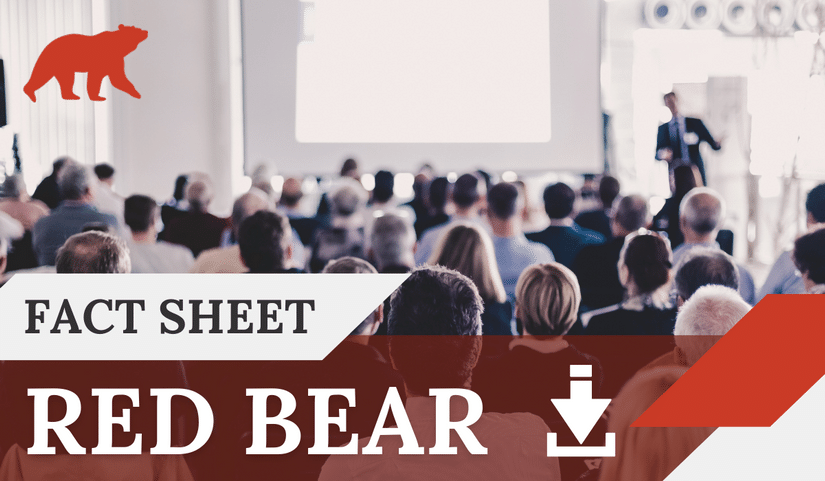 Up next — Read about 10 Costly Procurement Negotiation Mistakes