NEGOTIATING PROFITABLE AGREEMENTS
LEARN THE HABITS OF HIGH PERFORMING NEGOTIATORS
High performers are guided instinctively by six fundamental Principles of Negotiating when they plan and execute their negotiating strategies. RED BEAR has already shared these lessons with more than 20,000 individual contributors and managers in Fortune 500 corporations. Are you next?
SUMMARY
Thousands of negotiations occur every day in most major corporations: negotiations with customers; with suppliers; and between departments. One thing is certain: Every dollar your people give away in those negotiations is a dollar lost forever from your company's bottom line.
In today's "do more with less" business environment, effective negotiation can make the difference between profit and loss ... and determine whether your corporation's key goals are achieved. Yet in most organizations, good negotiating is the exception, not the rule.
In fact, the negotiation behavior of many managers and individual contributors is often the opposite of what top performers do. High performers know instinctively that good negotiating builds both profitability and strong relationships. But exactly what do these high performers do that others don't?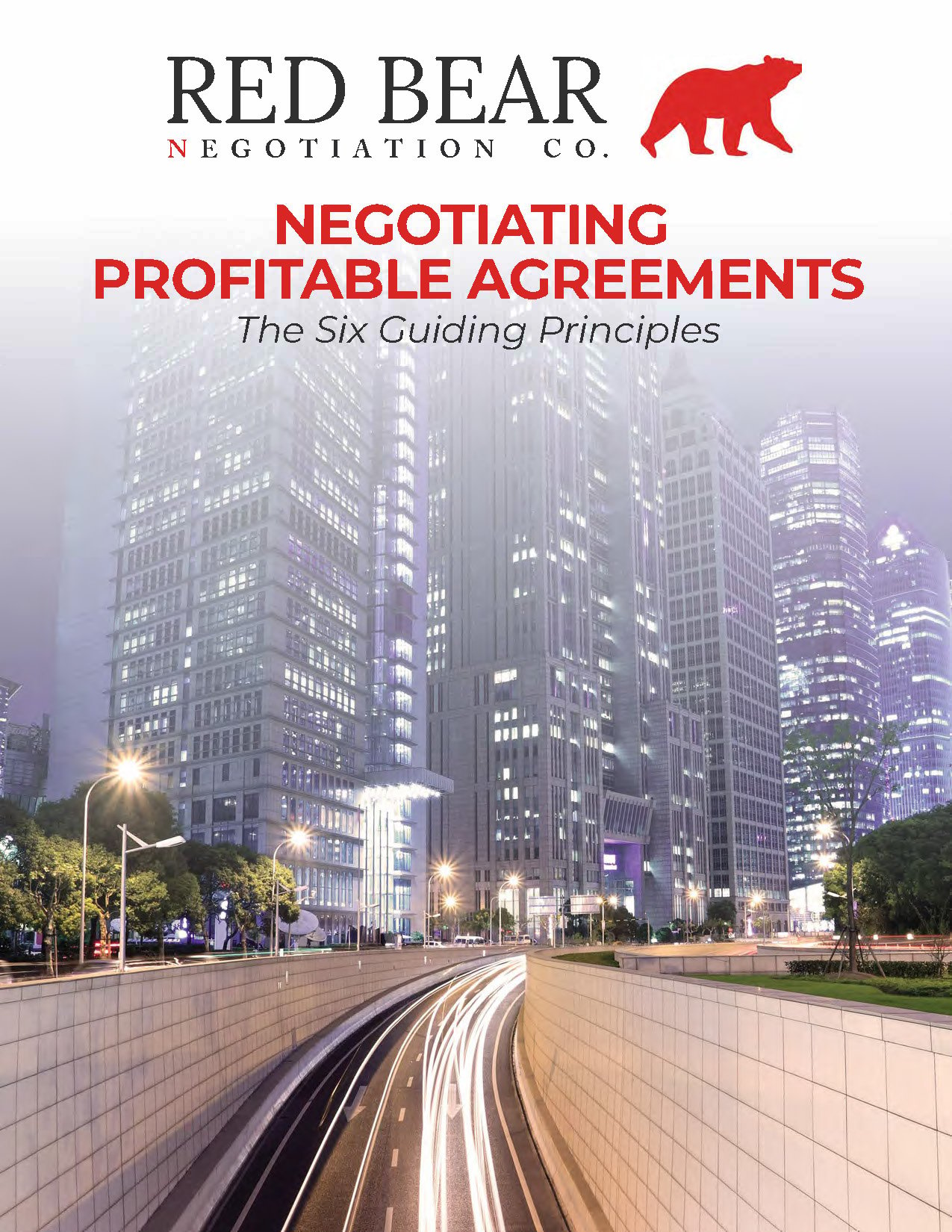 Download Now!
Complete the form to receive the Negotiating Profitable Agreements white paper
BATTLE-TESTED WITH LEADING
ENTERPRISES GLOBALLY.
Trusted, forward-thinking companies around the world, across every industry, from the Fortune 500 to high growth start-ups rely on RED BEAR to transform their people into world-class negotiators.

Owens Corning

Owens Corning

Owens Corning Owens Corning

Owens Corning

Owens Corning

Owens Corning

Owens Corning

Owens Corning

Owens Corning

Owens Corning Owens Corning

Owens Corning Owens Corning