WRONG TURNS... RIGHT TURNS
AVOID COMMON MISTAKES TO IMPROVE YOUR NEGOTIATION RESULTS
Our research reveals the difficult challenges sales professionals face when they set out to negotiate profitable agreements for their companies. It also suggests that they often make costly negotiating mistakes along the way. These findings reinforce the fact that high performing sales professionals often make "right turns" in their negotiation when others make "wrong turns".
SUMMARY
As part of its work with major global corporations, RED BEAR conducted ongoing research with the goal of learning the answers to two important questions:
What challenges do sales professionals face that keep them from negotiating more profitable agreements?
What negotiation mistakes or 'wrong turns' do they make when they negotiate on behalf of their companies?
This report summarizes the findings from this research, highlighting the most significant challenges faced and 'wrong turns' made by sales professionals across many industries. Its findings also suggest the 'right turns' they need to make to build value through more effective sales negotiation...and what an organization needs to do to get its sales professionals to make those 'right turns' more often.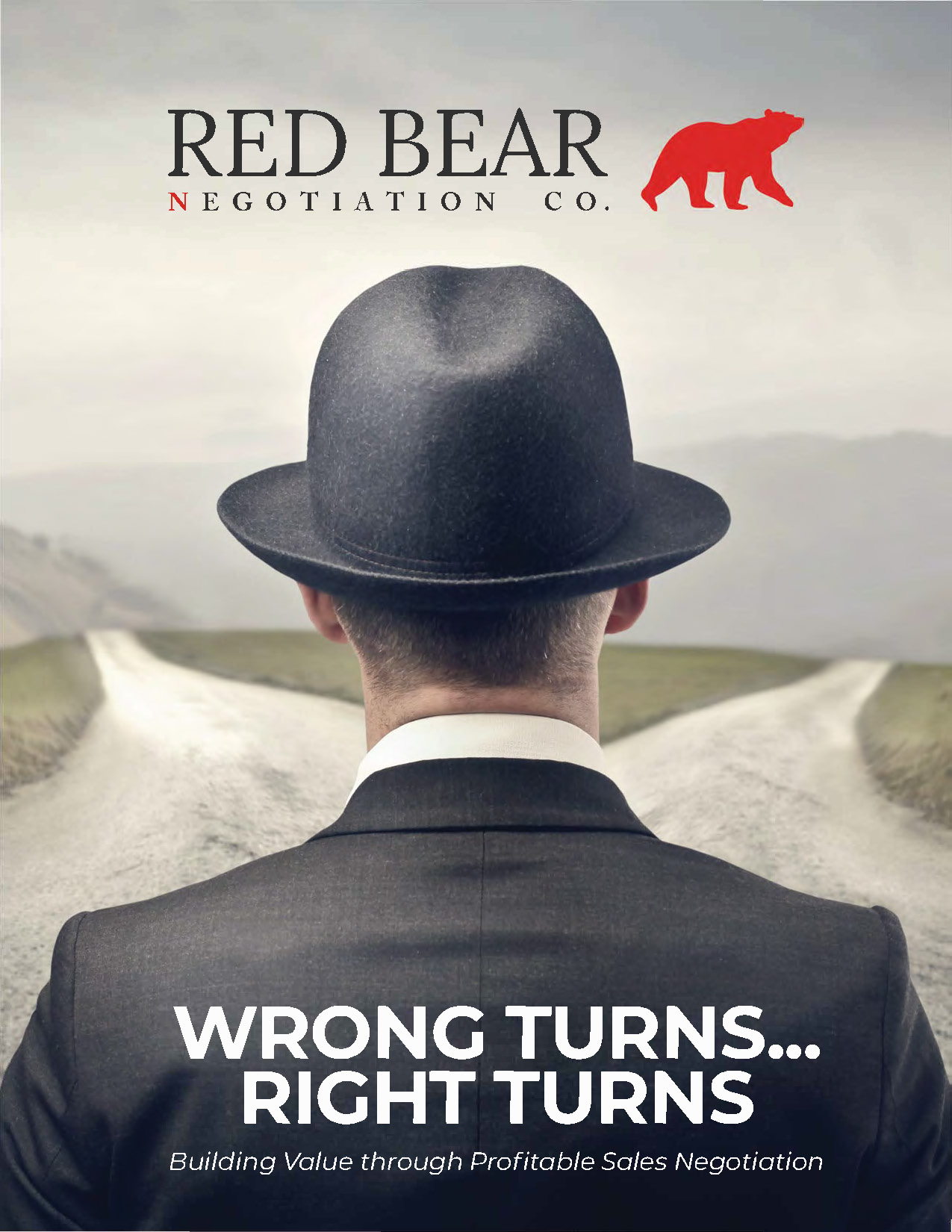 Download Now!
Complete the form to receive the Wrong Turns... Right Turns white paper
BATTLE-TESTED WITH LEADING
ENTERPRISES GLOBALLY.
Trusted, forward-thinking companies around the world, across every industry, from the Fortune 500 to high growth start-ups rely on RED BEAR to transform their people into world-class negotiators.

Owens Corning

Owens Corning

Owens Corning Owens Corning

Owens Corning

Owens Corning

Owens Corning

Owens Corning

Owens Corning

Owens Corning

Owens Corning Owens Corning

Owens Corning Owens Corning