SUMMARY
Over the past decade, more than 25,000 sales professionals have been trained to negotiate better agreements with their customers and other members of their own internal teams through RED BEAR Negotiation's proven solutions.
The firm recently studied the special challenges of improving effectiveness of "customer teams"-the cross- functional groups (usually led by sales professionals) which are responsible for setting - then meeting or exceeding - customer expectations. Focus groups and executive interviews on the subject were conducted at companies in the following industries: telecommunications, computer hardware, consumer products, pharmaceuticals, mobile emergency communications, and electronic test and measurement equipment.
The objectives of the research were to identify the major challenges faced by today's customer teams, the "wrong turns" team members make that get them into trouble, and the characteristics of high-performing teams. This white paper summarizes key findings from this research.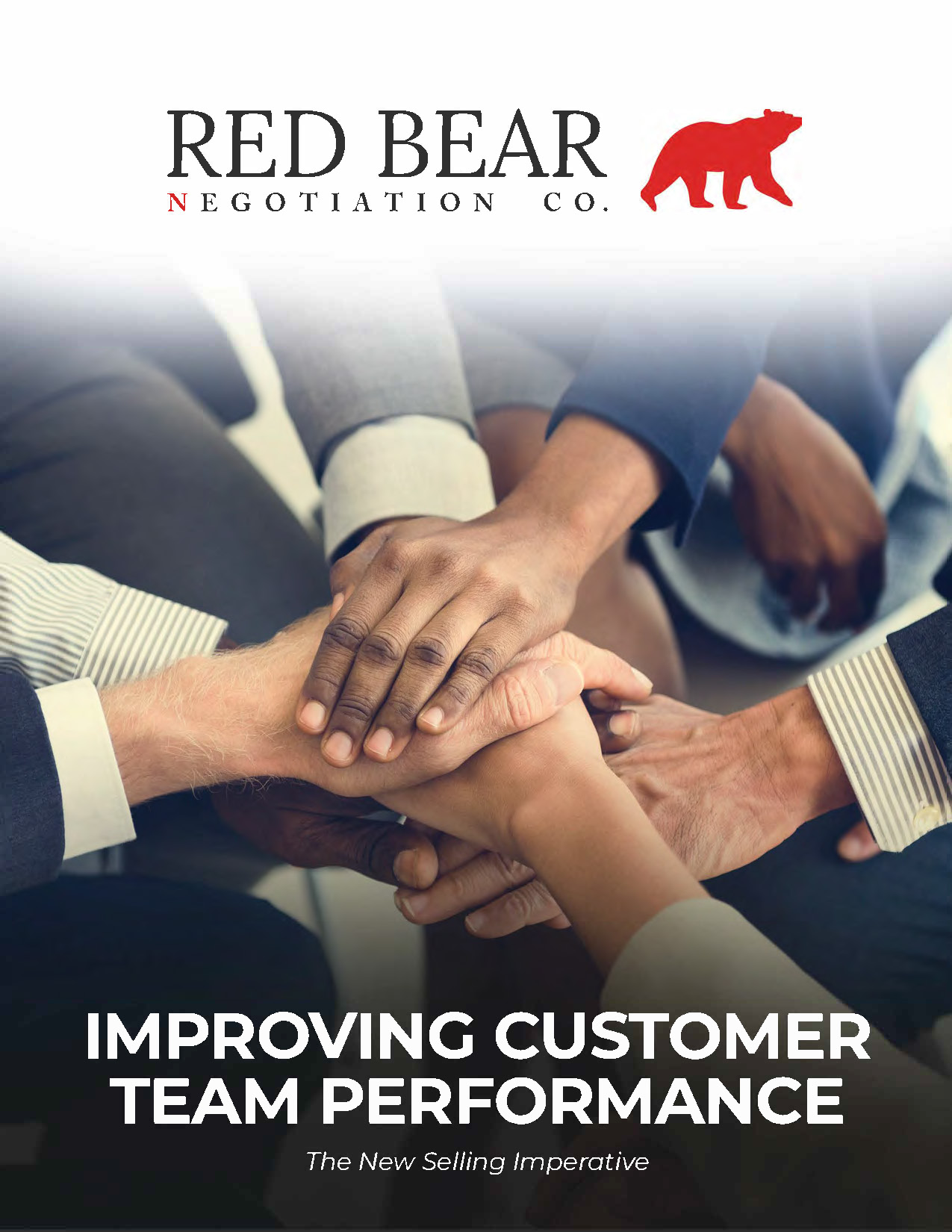 Download Now!
Complete the form to receive the Improving Customer Team Performance white paper
BATTLE-TESTED WITH LEADING
ENTERPRISES GLOBALLY.
Trusted, forward-thinking companies around the world, across every industry, from the Fortune 500 to high growth start-ups rely on RED BEAR to transform their people into world-class negotiators.

Owens Corning

Owens Corning

Owens Corning Owens Corning

Owens Corning

Owens Corning

Owens Corning

Owens Corning

Owens Corning

Owens Corning

Owens Corning Owens Corning

Owens Corning Owens Corning