Written by RED BEAR instructor and veteran Sourcing and Supply Chain Leader, Shawn Malone, this article was published in Supply and Demand Chain Executive in May 2023.
In the article, Malone lays out five critical points that supply chain leaders can leverage to meet business goals in 2023 and beyond.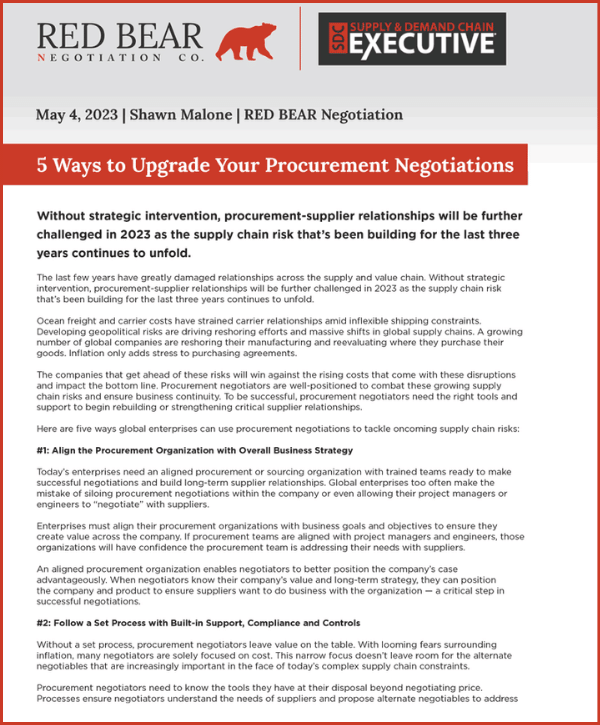 BATTLE-TESTED WITH LEADING
ENTERPRISES GLOBALLY.
Trusted, forward-thinking companies around the world, across every industry, from the Fortune 500 to high growth start-ups rely on RED BEAR to transform their people into world-class negotiators.

Owens Corning

Owens Corning

Owens Corning Owens Corning

Owens Corning

Owens Corning

Owens Corning

Owens Corning

Owens Corning

Owens Corning

Owens Corning Owens Corning

Owens Corning Owens Corning