CHEMICALS CLIENT STORY
"RED BEAR's negotiation methodology has helped our sales team develop and execute plans for maintaining – and in many cases improving – our pricing in a very challenging business environment. Our investment in this approach achieved payback extremely quickly, and will continue to pay dividends into the future."
– VP of Sales Operations
SUMMARY
Client: $86 billion global leader in materials (chemicals, coatings, crop protection, electronic materials, polymers, resins, and safety/security materials)
Geography: North America, Europe, Asia-Pacific, Latin America
Challenge: Protect and improve margins by managing critical price negotiations more effectively
Results: According to the Corporate Executive Board study "Replicating the New High Performer: Equip Your Reps to Challenge Customers," the initiative achieved a 68:1 return on investment within six months of initial deployment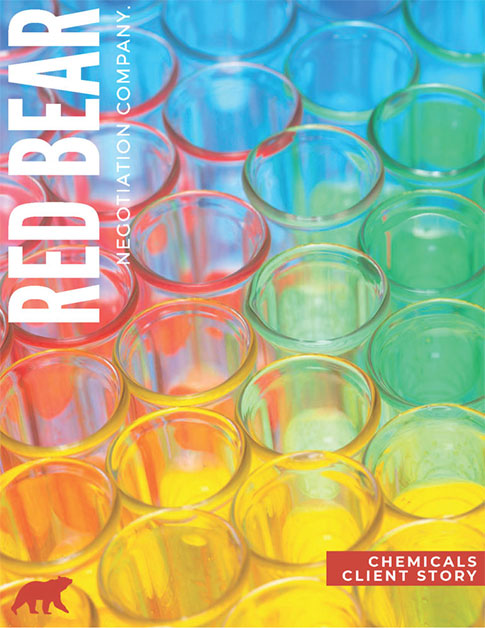 Download Now!
Complete the form to receive the Chemicals Industry Case Study
In a study of one typical sales team, gains of up to 5% in pricing were realized. according to this study, this client achieved a 68:1 return on investment in the initiative within six months of initial deployment.
BATTLE-TESTED WITH LEADING
ENTERPRISES GLOBALLY.
Trusted, forward-thinking companies around the world, across every industry, from the Fortune 500 to high growth start-ups rely on RED BEAR to transform their people into world-class negotiators.

Owens Corning

Owens Corning

Owens Corning Owens Corning

Owens Corning

Owens Corning

Owens Corning

Owens Corning

Owens Corning

Owens Corning

Owens Corning Owens Corning

Owens Corning Owens Corning