Industrial Manufacturing Client Story
"The most important thing that I learned from NWS, and that I believe almost all of us learned, was that the detailed planning of each negotiation means that you will be more successful every time. Having the exact method, [as] taught in Negotiating With Suppliers™, makes this very accessible so anyone from that class can begin right away." – Global Indirect Sourcing Leader
SUMMARY
Industry: Industrial Manufacturing
Deliverables:
Supply Chain Negotiation Training
Delivered Globally
1,000+ supply chain, purchasing, sourcing, and procurement professionals
The situation: This global automations and controls enterprise needed to lower supplier costs by fully transitioning to global sourcing, consolidating suppliers, and increasing the number of suppliers from emerging markets. They asked RED BEAR Negotiation to help them find a way to achieve increased productivity, improve supplier delivery performance and payment terms, and reduce supplier lead time.
The challenge: Driven to maintain and increase profitability, today's suppliers are increasingly savvy negotiators contributing to increasing costs of goods sold. In response, this client developed a global sourcing strategy aimed at reducing supplier costs that met with internal and external resistance. The challenge was to negotiate a new cooperative spirit among internal business "silos" who were resistant to the global sourcing strategy and at the same time combat increased supplier costs by negotiating more favorable agreements while maintaining quality of availability.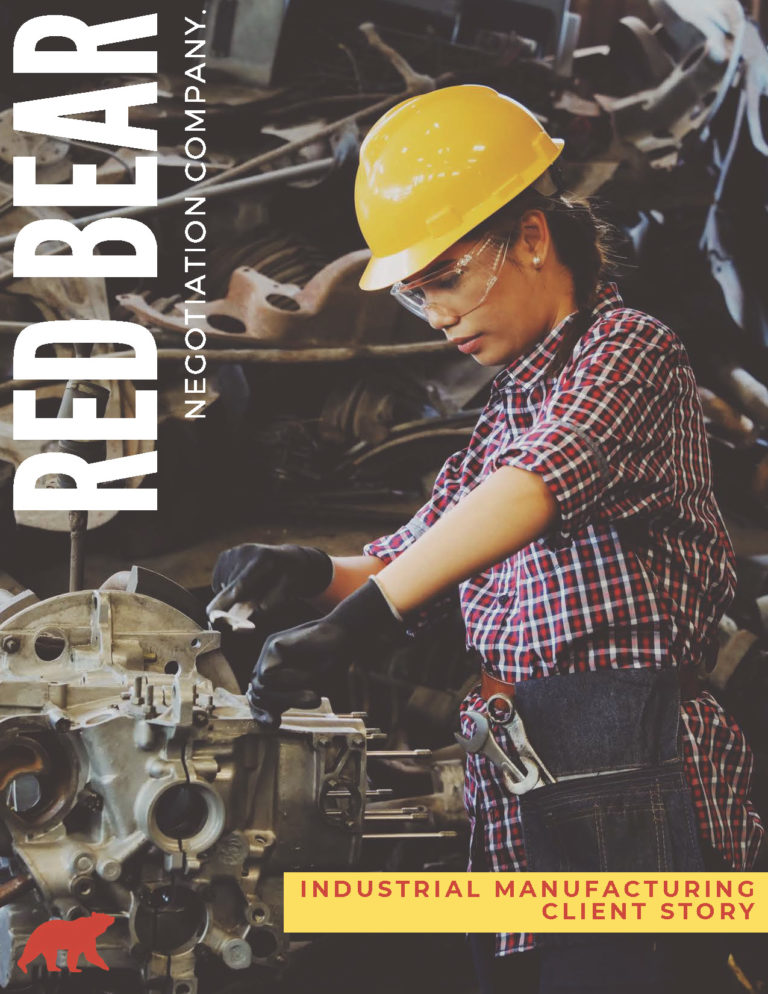 Download Now!
Complete the form to receive the Industrial Manufacturing Industry Case Study
Through a worldwide deployment of Negotiating With Suppliers (NWS), this client reported productivity improvements (cost savings/avoidance and working capital) of $56.8 million in the first year alone, representing a 62.2 to 1 return on investment.
BATTLE-TESTED WITH LEADING
ENTERPRISES GLOBALLY.
Trusted, forward-thinking companies around the world, across every industry, from the Fortune 500 to high growth start-ups rely on RED BEAR to transform their people into world-class negotiators.

Owens Corning

Owens Corning

Owens Corning Owens Corning

Owens Corning

Owens Corning

Owens Corning

Owens Corning

Owens Corning

Owens Corning

Owens Corning Owens Corning

Owens Corning Owens Corning