Business Services Client Story
"The RED BEAR program had broad applicability and helped improve the results of very junior to very senior sales professionals…it drove a core set of principles, behaviors, tools, and techniques…participants were able to quickly gauge their own unique strengths and weaknesses and focus their energies on their own personal opportunities for improvement." – Senior Sales Manager
SUMMARY
Industry: Business Services
Deliverables:
Sales Negotiating Training
Delivered throughout North America
The situation: Despite holding the leading position in the market and having a strong reputation for quality and reliability, our client was experiencing slowed growth, reduced profits, and client losses. This Fortune 1000 company launched a new strategy to reinforce its global leadership position in Food Services, accelerate growth in the Facilities Management Services sector, and become the global leader in Service Vouchers and Cards. RED BEAR was asked to help change the way this company sold and marketed to its customers and build a new sales discipline in order to:
Double revenue growth within 11 years with an annual revenue growth of 7%.
Accelerate profitable organic growth through new client acquisitions, improved client retention, and increased sales to existing client sites.
Improve operating profits and cash flow.
The challenge: Our client sought our help implementing its strategy to address these key challenges faced by the sales team:
Buyers reluctance to change Facilities Management Service providers.
Increased competition for the business from lower-priced competitors.
Significant price pressure resulting in margin erosion.
Decreased spending by customers in certain segments.
Customer pressure to get more product and service for less money.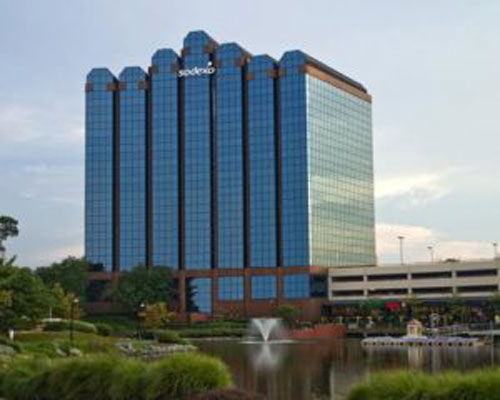 Download Now!
Complete the form to receive the Business Services Industry Case Study
As a result of integrating RED BEAR's methodology into their overall "deal management" architecture, our client generated an ROI of 325-to-1 and a net financial gain of $122 million.
BATTLE-TESTED WITH LEADING
ENTERPRISES GLOBALLY.
Trusted, forward-thinking companies around the world, across every industry, from the Fortune 500 to high growth start-ups rely on RED BEAR to transform their people into world-class negotiators.

Owens Corning

Owens Corning

Owens Corning Owens Corning

Owens Corning

Owens Corning

Owens Corning

Owens Corning

Owens Corning

Owens Corning

Owens Corning Owens Corning

Owens Corning Owens Corning